Main content starts here, tab to start navigating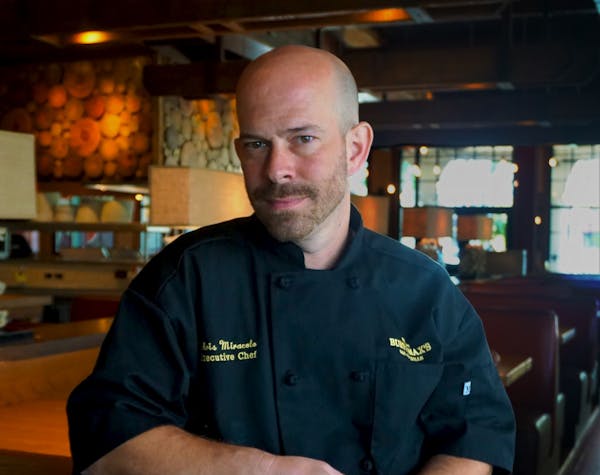 Chef Chris Miracolo
Executive Chef
Chef Chris Miracolo spent his formative years building a love for being in the kitchen. From cooking with his family as a child to years of working as a pizza maker and line cook in high school, Miracolo starting paving his career early on.
After high school Miracolo went straight to work building his culinary knowledge. He spent time at Mark's Las Olas and helped opened Himmarshee Bar & Grille and Tarpon Bend in 1999 before leaving Florida and taking up positions at some of the top resaturants in Texas and Colorado.
In the end of 2005, he decided it was time to return to South Florida. He joined The Max Group at their Coral Gables and Boca Raton outposts as Executive Sous Chef under Chef Patrick Broadhead for the next four years and had a great tenure of growth, innovation and success.
By 2009, he returned to Himmarshee Bar & Grille as Executive Chef. After two successful years at Himmarshee, he was approached with an opportunity to oversee a new Max Group project in Delray Beach, Max's Harvest. The restaurant received commercial and critical success earning several accolades during its operation.
In 2013, Miracolo rejoined Chef Peter Boulukos and Tim Petrillo to open S3 on A1A in Ft. Lauderdale. During his 5 years of heading the kitchen at S3, the restaurant received a number of accolades and Miracolo served as Broward's Culinary Chair for The South Beach Wine & Food Festival and hosted annual dinners with Food Network's chefs such as Todd English, Amanda Freitag and Marc Murphy.
He was then asked to head The Restaurant People's venture "TRP Taste," an intimate 26-seat culinary theater where they presented a series of "one of a kind" dining experiences.
In May 2019, Miracolo joined the Rapoport's Restaurant Group team as the Executive Chef at Burt & Max's, once again working with Rapoport's corporate chef Patrick Broadhead. Miracolo refers to his style of cooking as globally eclectic. He carefully sources product, uses simplistic preparations and strives for perfect execution every time. Known for providing modern American cuisine, Burt & Max's will benefit from Chef Miracolo's thoughtful recreations of the classics.