Main content starts here, tab to start navigating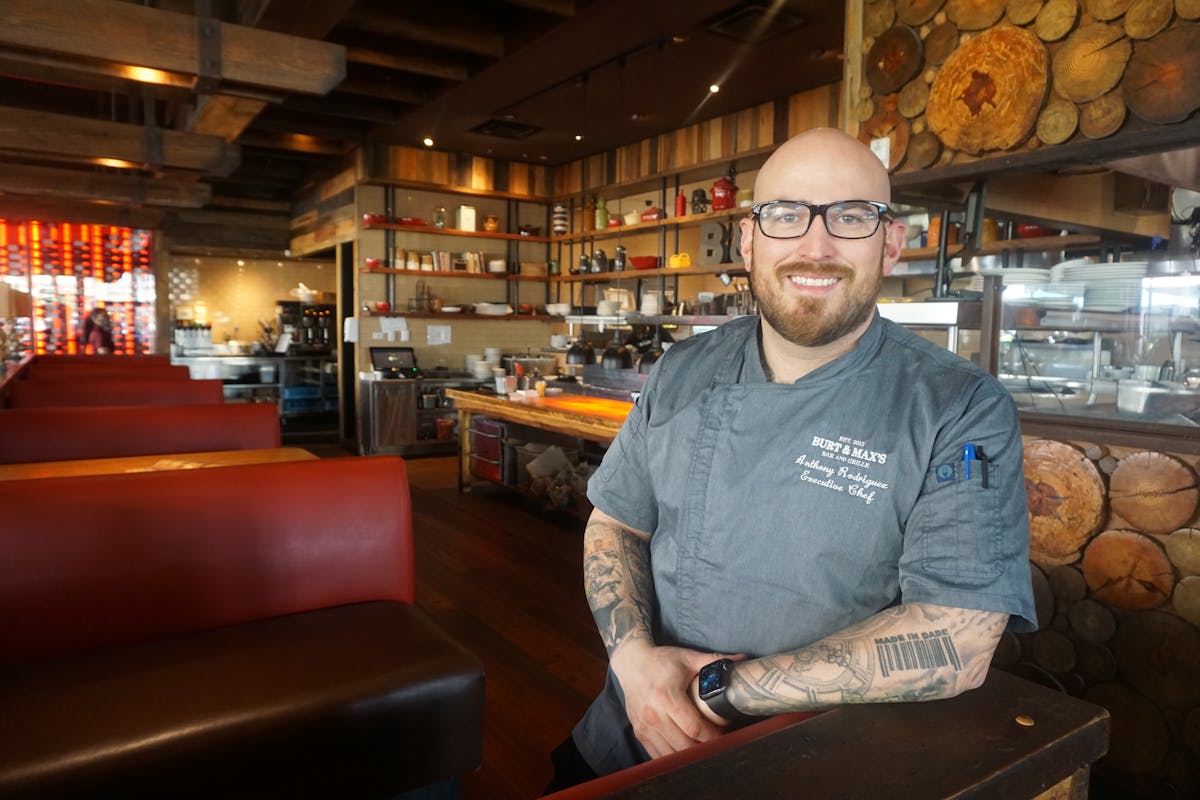 Anthony Rodriguez
Executive Chef
A South Floridian transplant, Anthony Rodriguez was born in Long Island, New York but raised in Hialeah, Florida. He recalls some of his earliest memories in the kitchen with his mother grinding plantains with a cheese grater to make her famous alcapurrias, a fritter-type dish native to Puerto Rico.
While working at one of his first jobs, Rodriguez discovered his passion for cooking. The chef he was working under was convinced he had been doing it for years. He was told, "if you put your head down and work, you'll make it in this industry." With those words in mind, he began to absorb as much knowledge as possible; working every position in the kitchen available. Soon all of the hard work paid off when he graduated with a degree in Culinary Arts from Le Cordon Bleu in 2008.
His career began to take hold when he worked as a Sous Chef under Michelin starred chef Mario Molliere at Apicius Restorante E Enoteca in Lantana, Florida. Shortly after he joined the Rapoport's Restaurant Group team and worked at the former Bogart's Bar & Grille and the west Delray mainstay, Henry's as a sous chef. He then took his talents to Josef's Table in Boca Raton where he started as a Sous Chef in 2011, which was also the year Josef's was named Best New Restaurant by Boca Raton Magazine. In less than two years, he was promoted to Executive Chef where he remained until 2017. For the next 4 years, he became a private chef in Palm Beach island before returning to work for Rapoport's Restaurant Group as the Executive Chef at Burt & Max's.
Rodriguez's passion for food and mentoring staff has left its mark on the Burt & Max's team. He has brought structure, empathy, and passion to the kitchen; working with each team member closely, listening to their needs and the needs of the kitchen to ensure that each and every guest receives the same consistent, quality food that they have come to expect from Burt & Max's over the years.
His approach to cooking is minimalistic; allowing his dishes and to present and highlight the flavors that nature has provided for them.
Rodriguez resides in Lantana, Florida with his wife Frances and two children, Jenna and Anthony Jr. He enjoys the outdoors, spending any free time on nature trails, discovering new springs, riding his bike, etc. In addition to that, he spends time trying trendy restaurants, reading culinary literature and watching movies with his family.